Interim Manager

Sales and Marketing
Our sales and marketing experts
Strong brands make the difference. New communication and sales channels open up additional customer groups. With the technical, methodical and creative competence of an agency and the operational management skills of an experienced executive, interim managers give organisations an additional boost. The best interim executives on the market are members of our core pool.
Management Angels is one of the market leaders for interim management and project management in Germany. Whether for bridging vacancies, project assignments or change management, we will find the right interim manager for your needs – quickly and reliably.


Why is it necessary to employ a marketing interim manager?
Employing a marketing interim manager is necessary to manage temporary gaps in the leadership team, special challenges in marketing and sales, changes and realignments in marketing and sales, and to monitor the progress and effectiveness of marketing and sales initiatives. A marketing interim executive brings external perspectives and rapid implementation of processes and procedures to strengthen the brand.


What are the responsibilities of a sales interim manager?
A marketing/sales interim manager is tasked with overseeing and optimising the marketing and sales process, implementing marketing strategies, improving customer retention and satisfaction, increasing sales and profits, monitoring competitor activity and adjusting own strategy, and monitoring and analysing market and customer trends. Interim managers are important promoters of business success.


What does a marketing interim earn?
The salary of interim marketing and sales experts is calculated in daily rates and determined by the requirements of the project, the current market situation and the management level of the candidate. This is currently in a range of 1000-1800 euros. The rule of thumb is that the daily rate of an interim manager is approx. 1% of the annual salary in a comparable permanent position.


Marketing experts in our skills pool
When it comes to interim recruiting in the field of marketing and sales, we apply particularly far-reaching quality standards, proceed with absolute confidentiality and attach great importance to close and trusting coordination with the decision-making body on the client side.
All interim managers approached have signed a non-disclosure agreement with us beforehand and had to go through a multi-stage process before being accepted into the pool. As a rule, candidates for general management tasks have been known to us personally for many years before we approach them for specific enquiries.
From a legal point of view, we actively accompany all parties involved in the process, bring in our legal network if necessary and support with insurance or liability issues.
Management Angels is one of the market leaders for interim management in Germany. We have been filling management positions at levels 1-3 in companies of all sizes for over 22 years.
In the marketing and sales sector,


we fill positions such as: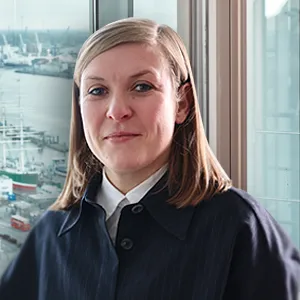 Josephin Anders
Senior Consultant