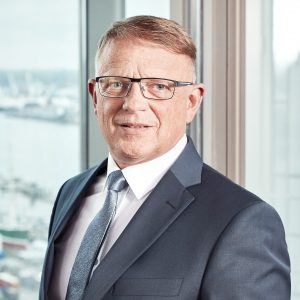 Atlantic Haus
Bernhard-Nocht-Str. 113
20359 Hamburg
Dietmar Kunisch-Quadflieg
Dietmar Kunisch-Quadflieg has been an Associated Partner of Management Angels since March 2019.
The lawyer and graduate industrial engineer, with almost 30 years of professional experience (association, industry and consulting), has worked for and in start-up, medium-sized and corporate companies in various roles and tasks. These include taking on strategic and operational responsibility for foreign expansion projects, as well as setting up and managing locations/organisations (focus on Central Eastern Europe, chemicals, warehousing, trade). In addition, he dealt with topics such as joint venture formation, business development, change management and restructuring.
For more than 10 years, he has been in charge of complex technology projects in the mobility sector (rail, automotive and their suppliers in Germany and abroad) as a consultant or interim manager. When vehicle projects threaten to "derail" for weight or cost reasons, his expert knowledge is in demand, especially in the areas of project, weight, innovation, process, cost, supplier and claim management. He applies classic and agile project management and controlling methods, as well as leadership and coaching experience at all levels of the company.
If you are looking for experts to solve your problems, especially in the mobility, vehicle industry (rail, automotive and their suppliers), but also in the chemical, retail, warehousing and logistics sectors, he is your contact.