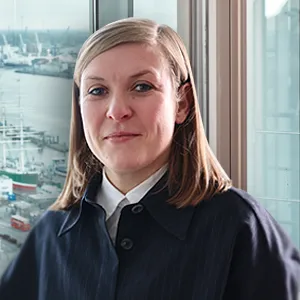 Atlantic Haus
Bernhard-Nocht-Str. 113
20359 Hamburg
Josephin Anders has been working for Management Angels since October 2018.
Her consulting focus is cross-functionally in the consumer goods and retail sectors, especially for SMEs. She also supports clients in the digital business and life sciences sectors. Due to her many years of experience in various personnel consultancies, including personnel services, executive search and interim management, she sees herself as a sparring partner and trusted advisor for her clients. At Management Angels, she aims to increase the proportion of women in the interim management sector and in management positions and thus to expand the interim market in the long term and profitably.
Born in Dresden, she moved to Hamburg in 2011, where she started working for a market leader in the business areas of mechanical and plant engineering, manufacturing industry and FMCG. After studying International Business Management (Euro-Business-College, University of Sunderland), she first gained professional experience and in 2015 decided to continue her studies with a Master's degree in Entrepreneurship & Business Development (Leuphana University). During this time, she worked for a food start-up company in the area of partner support and quality management, which has grown strongly in recent years.
Her interest in the topic of personality research and the related topic of her master's thesis "Mapping the connection between the Big Five and professional (action) competencies for the design of a personality analysis tool" have profitably broadened her perspective for HR consulting.