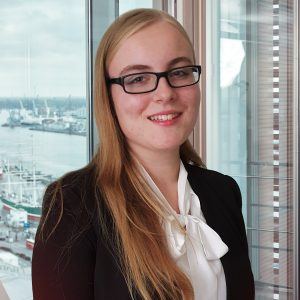 Atlantic Haus
Bernhard-Nocht-Str. 113
20359 Hamburg
Nadja Brinkmeier joined Management Angels in October 2020 as a working student with a focus on applicant management.
Born and educated in Hamburg, she is now also studying sociology and business administration at the University of Hamburg. Already during her school years, she strengthened her English skills through a bilingual upper school profile and as part of the organisation team of Model United Nations 2018. During her first two semesters at the University of Hamburg, she gained her first practical experience in seminar operations/office management at a private university.