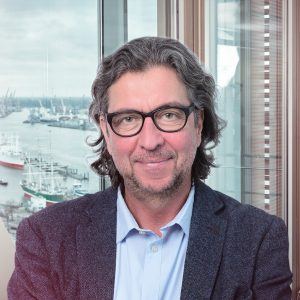 Atlantic Haus
Bernhard-Nocht-Str. 113
20359 Hamburg
Hendrik M. Rabbow has been an Associated Partner of Management Angels since 2022.
Based on his studies in business administration and theology, Hendrik M. Rabbow developed his professional career in industry – first in marketing and then in human resources in various management positions.
In the transition to self-employment, he developed commercial projects in the field of culture and education as managing director, partner and consultant and responsibly built up the necessary organisations, processes and structures for them.
For more than 30 years, Hendrik M. Rabbow has been working as a self-employed consultant, coach, sparring partner and interim manager for companies from various sectors as well as non-profit organisations, at all organisational levels (from the board of directors to the production staff). He is also involved in pastoral counselling on a voluntary basis.
In his consulting work at Management Angels, Hendrik M. Rabbow's central concern is the creation of trusting and solution-oriented working relationships. Due to his decades of management and consulting experience, he draws on a wide range of expertise and comprehensive knowledge of human nature. In particular in the areas of HR, management, project & process management, organisational & strategy development, change management, corporate/leadership & cooperation culture, leadership qualification as well as quality & health management, Hendrik M. Rabbow is an experienced and implementation-oriented consultant who effectively and efficiently addresses your concerns, issues and challenges across all sectors.