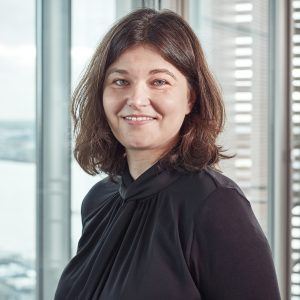 Atlantic Haus
Bernhard-Nocht-Str. 113
20359 Hamburg
Mirja Sorg has been supporting the company as Team Coordinator since December 2010. Her tasks include the complete office management as well as the control of various projects within the organisation.
In addition, Mirja Sorg supports the finance team in the monthly accounting of interim management projects.
After her training as a wholesale and export merchant and as a commercial assistant for foreign languages and correspondence, she worked for several years as an assistant in trade marketing at Hugo Boss AG.